More than a decade of Change-Making adds up to a lot of stuff.  Here's what I've done, and where you can find it online.
| Garden books | books about Community-Building |
| FREE downloads | online classes | smartphone apps |
| New Economy | seeds |
Food Gardening in Southern California
The Quest for Higher Yields. Why do we grow food?  What motivates our search for higher yields?  The Quest explains the deeper reasoning behind the Community Garden and the garden classes.  It sets the stage for the Abundant Harvests series. Booklet #1: 27 page paperback booklet. available through the Change-Making shop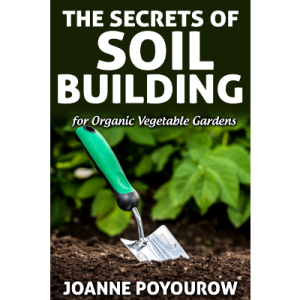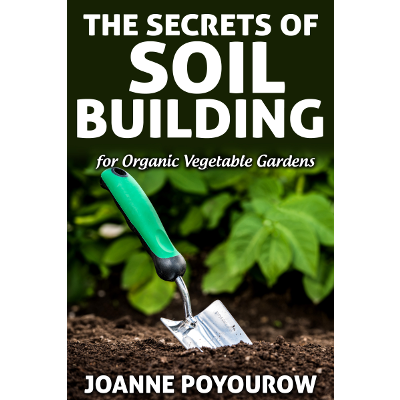 The Secrets of Soil Building. The secret behind every successful organic vegetable garden is rich, healthy, alive garden soil.  Here is our collected experience on how to build it (organically and low-input): compost, mulch, legumes, DIY soil testing, "fertilizer," and much more. Booklet #2: 43 page paperback booklet.  available through the Change-Making shop
ebook (2015 update) available through Smashwords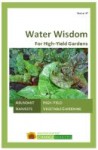 Water Wisdom for High-Yield Gardens. Water is a precious resource, in our gardens and for life overall.  Yet our conventional systems treat water like a waste product.  Water Wisdom covers water conservation, watering techniques, grading, water-wise edibles, rainwater harvesting, greywater, and more. Booklet #7: 42 page paperback booklet.  available through the Change-Making shop
Food from a Flowerpot. Yes, you can have a garden even if you live in a rental or a condo.  This booklet adapts the tips from The Secrets of Soil Building and Water Wisdom  to limited-space growing conditions.  Booklet #9: 33 page paperback booklet.
When You Don't Have Any Land. There are plenty of ways you can access space to grow food. It's about getting creative and opening your mind to a different perspective.  Booklet explains a dozen possible approaches. Booklet  to be released Sept 2016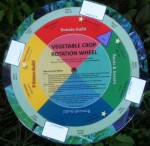 Vegetable Crop Rotation Wheel. Farmers rotate their crops for pest management and to help build soil fertility … and you can too!  The Crop Rotation Wheel makes it easy.  Full-color cardstock wheel is specifically designed for Southern California's year-round growing season.  It comes with plant list and complete instructions.  available through the Change-Making shop
Community-Building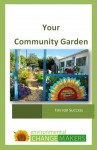 Your Community Garden: Tips for Success. At the Community Garden at Holy Nativity, we are often visited by teams who wish to start a garden of their own.  They ask us for 'best practices' and recommendations on how to be successful. Recently, we compiled this booklet for a group of churches. Booklet #15: 32 page paperback booklet.  available through the Change-Making shop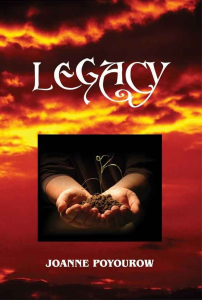 Legacy: A Story of Hope. The story that started it all!  Step into "The Great Turning," and join a family of activists as they create change in their local community.  A groundbreaking story about global warming solutions.  Early readers wanted a real-life community group like the one in this novel … so they created the Environmental Change-Makers! 385 pages, softcover.  available through the Change-Making shop
Environmental Change-Making: How to Cultivate Lasting Change in Your Local Community by Joanne Poyourow and the Reverend Peter H Rood, Jr. The story of the Environmental Change-Makers' first three years, and how to build a grassroots community group in your neighborhood. 179 pages, softcover, 8.5″x11″.
Smartphone apps
VegGarden365 – "What to plant when in Southern California" built into a smartphone app
ClimateSolvr – coming soon!
Online classes
Free Handouts
Over the years I have offered many FREE how-to guides.  Titles include: 7 Things Your Group Can Do to Help Create a Livable Future ; What to Plant When in Southern California ; 10 Practical Tools for a Resilient Local Economy ; How to Make Your Garden GMO-Free ; How to get rid of Bermuda Grass ; High-Yield Vegetable Gardening ; Seed Bombs with Food Plants ; Do-It-Yourself Soil Tests ; Build Your Own Solar Cooker ; Vegetables Gone Wild ; Why Grow Food more coming online every month!
The New Economy
Divestment from Fossil Fuels: Tips for Activists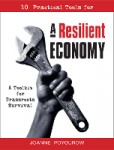 10 Practical Tools for a Resilient Economy. How can we — the grassroots citizens — survive these tough economic times, plus what lies ahead? It's all here: Discover how to stretch your dollar, protect your investments, build strategic alliances within your local neighborhood, and take part in the development of the new economy.  The rules of the game have all changed. Get your copy of the new "playbook" today.  Publication #12:  70 page ebook/pdf   Available through ECM's Scribd page
10 Practical Tools for Building a Resilient Local Economy. 2-page summary you can share with friends and community Free download available through ECM's Scribd page
What Everyone Ought to Know about Today's Economy. Will the economy recover? Comprehensive analysis of the root causes of the economic downturn, including peak oil, climate change, and resource limitations. Reveals the fatal flaws in contemporary economic philosophy. This essential document will change your perceptions of "growth," our economic future, and your personal direction. Understand, so that you can take action. Publication #10: 40 page ebook/pdf  available through ECM's Scribd page