Your Community Garden: Tips for Success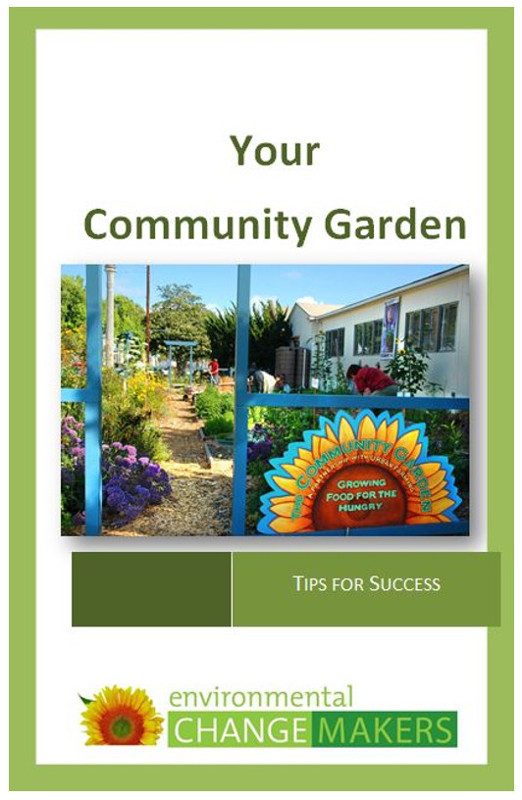 Here are Best Practices for planning the "community" part of your garden
About the Book
Have you ever asked "How do I find volunteers for a church garden?" or "How do I run a school garden?" When people come to visit the Community Garden at Holy Nativity and ask for advice, this is what we share.
This booklet addresses four different types of "community garden" (traditional plot-style, school garden, church/temple garden, cooperative garden), which are distinguished by who does the work, who gets the food, and who are the stakeholders.
This booklet covers "Best Practices" as you organize or maintain a community garden. It addresses building a community garden, "people" dynamics in the garden, how to find community garden volunteers, funding the garden construction, getting approvals, writing agreements, and more.
It answers questions like
> How do I build a church garden?
> How do I maintain a church garden?
> How do I find volunteers for a school garden?
> How to make community gardens sustainable
paperback booklet, 33 pages
Paperback booklet available through Etsy shop
Table of Contents:
The power of partnership
Why grow food?
What is a "community garden"? – Four types of gardens
How to bring bring Community into your garden – How to tap into knowledge and volunteers
What works, in creating a community garden?
Budgets: Dollars and sense
Where can I learn more about community gardens
Where can I learn more about vegetable gardening in Southern California
Other Publications in "Abundant Harvests"
Disclosure of Material Connection: Some of the links in the page above are "affiliate links." This means if you click on the link and purchase the item, I will receive an affiliate commission. I am disclosing this in accordance with the Federal Trade Commission's
16 CFR, Part 255
: "Guides Concerning the Use of Endorsements and Testimonials in Advertising."