When You Don't Have Any Land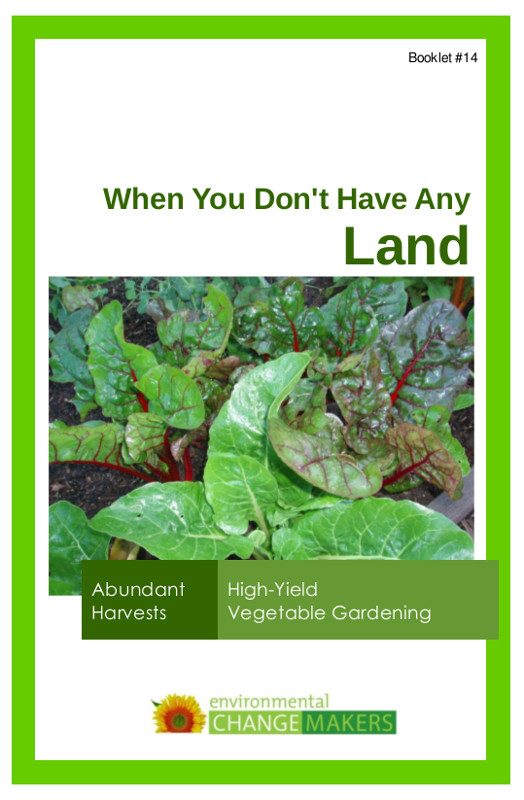 About the Book
Do you love the idea of vegetable gardening and edible landscaping? Do you wish you could partiicpate – if only you had access to land?
If land is your problem (inadequate space, an unwilling landlord, whatever) then "When you don't have any land" is especially for you!
Localizing our food supply and growing whatever we can is an enormous global warming solution. It builds local food production and resilience. And it's really grounding. It reconnects us – body, heart and soul – to the earth and her ecosystems. It feels so good!
So let's get growing already!
"When you don't have any land" gives you more than a dozen tested ways to access land for food production. I've tried a lot of these, or I know people who use them to great advantage. That's why I put them together in this booklet to help you.
Table of Contents
Growing food on land that is not yours
Legal ways to access land
Possibly-legal ways to access land
Covert ways to grow food
Undesirable land
Coordinated public food
Getting started

Available on my Etsy store
Other Publications in "Abundant Harvests"
Disclosure of Material Connection: Some of the links in the page above are "affiliate links." This means if you click on the link and purchase the item, I will receive an affiliate commission. I am disclosing this in accordance with the Federal Trade Commission's
16 CFR, Part 255
: "Guides Concerning the Use of Endorsements and Testimonials in Advertising."