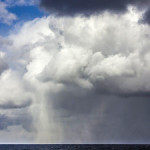 Looking for guidance on what to do to get ready for the Godzilla El Niño storms?  If you missed our workshop last weekend, here are other places to get the info…
Here's an Introduction to rainwater harvesting ("Water waste or water savings – which are you planning for?")
When it comes to Rainwater Harvesting, I tend to think of two broad categories:
(1) Capture & store devices – storing water on your property
(2) Infiltration – making it possible for the water to soak into the ground
No matter which kind of rainwater harvesting you select, make sure you plan for overflow.  If we get too much water for your system, where will it go?  Make sure you build a non-destructive escape route for the excess.
Other things you should do:
Also:
More resources: