Water waste or water savings – which are you planning for?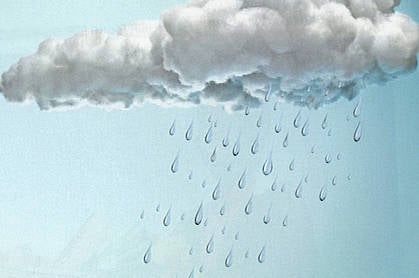 If the most current forecasts prove true, we in drought-wracked Southern California could be in for a very wet winter.  Weather analysts are predicting a Godzilla El Niño, with once-in-a-generation levels of rainfall.
Rainwater harvesting is the word of the day, and the time to be installing these features is NOW, before the rains come.
The scope of the problem
The thing is, right now it's looking like those storms will dump on our Southern California cities, but not necessarily on the places where the infrastructure is built (Northern California dams, reservoirs) to capture that water.
So it is possible that we might get lots of local rain and local flooding, and still have plenty of water supply problems!
Especially if we don't do anything now to prepare for what's coming.
The long-term view
Meanwhile, water officials across the state are focusing their attention on preparing for the next crisis.  Because water will always be an issue here in California, particularly as climate change advances.
It's yet another reason why you should have rainwater harvesting features installed on all of your buildings, and increase the numbers and effectiveness of those features with every passing year.
What you can do
There are several ways you can harvest rainwater, and I'll write about them in posts over the next few days. In broad categories, these include "Capture and Store" devices, and designing for "Infiltration" features.
At the Community Garden at Holy Nativity, we have several different kinds of rainwater harvesting demonstrated:
rain gutter downspout directed to rainwater infiltration pits,
roof fall to berm and swale,
rain gutter downspout connected to 1200-gallon rain barrels,
rain gutter downspout connected to 55-gallon home-scale rain barrel, and
mulched areas where asphalt has been removed so that water can simply infiltrate.
This is part 1 in my series on Rainwater Harvesting.