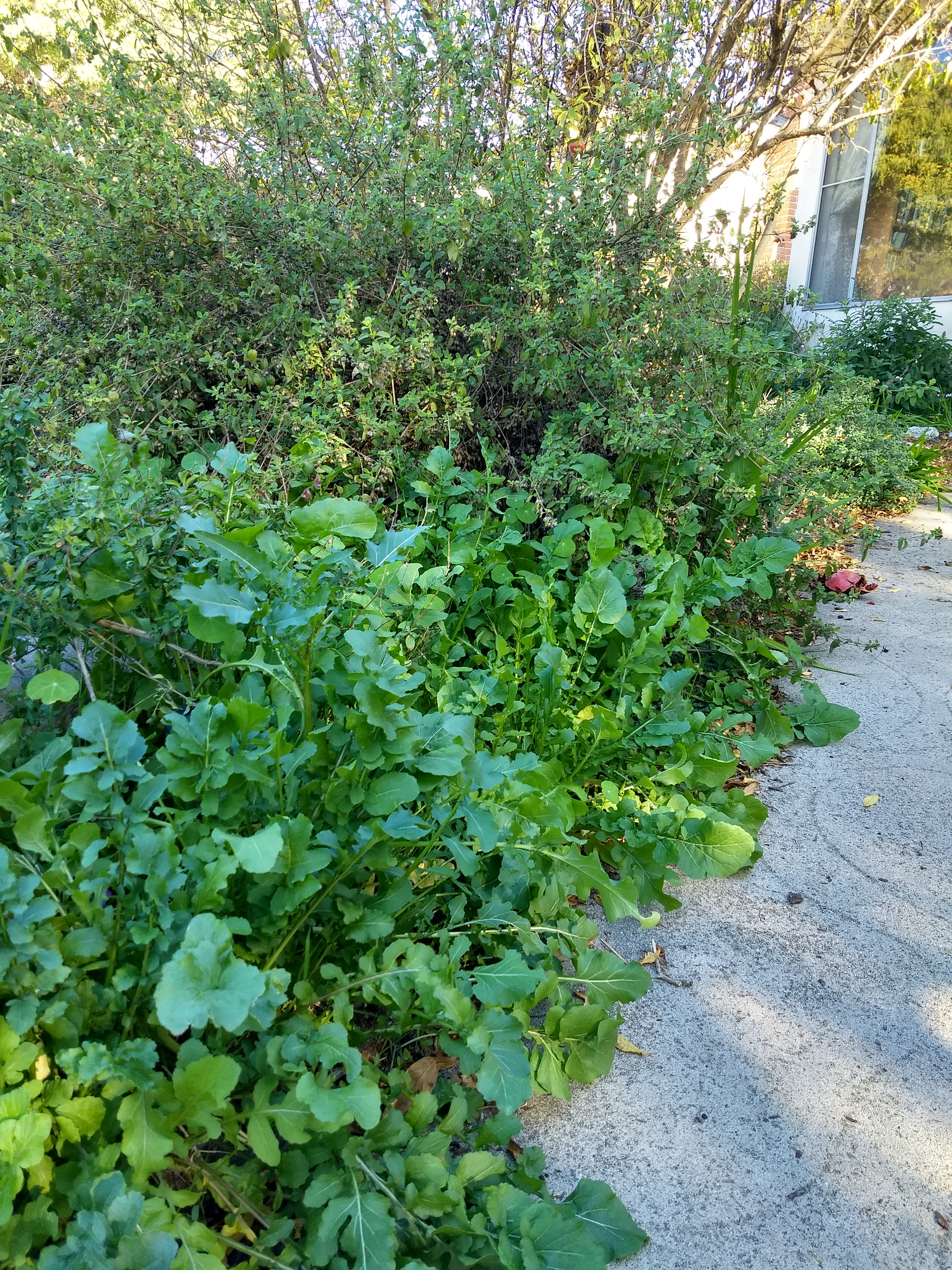 Gardening with crutches update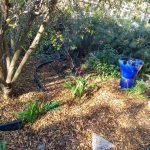 Today marks the 7-month anniversary of when I fell down the stairs and broke my ankle. What a journey this has been!
Thanks to physical therapy (amazing!) and then doubling up on yoga classes at LiveYogaWellness, my progress climbing back out of the injury-hole has been phenomenal! In the bleak depths of those injury days, I never thought I'd come this far — perhaps ever.
Over the holidays, my family and I even went hiking! Ok, ok, the relatively flat trail around Palos Verdes bluffs, but it was a big deal to me.
Ashley has been an enormous help in my garden (thanks Ashley! I know you're reading!) She first pulled it back from a nightmare of weeds (late summer, after I'd been on crutches for weeks). Then we planted more perennials, and just about got it to dream-garden status for the rains and the holidays.
At one point during the rains I texted her: I can hear the weeds growing! Sure enough, the place sprouted in bright green grass seedlings. All of the great work felt undone. But we're pulling it back from the edge again, and this time, I'm able to help a bit.
I still have flashbacks, like this week when I looked at a knot of garden hoses in a tangled pile on the ground. I remembered how HUGE a barrier it felt like, as if I could never navigate it with crutch + boot. How painful it was to drag myself around in those days.
How far my healing has come!
Some of my favorite spots in the garden right now include: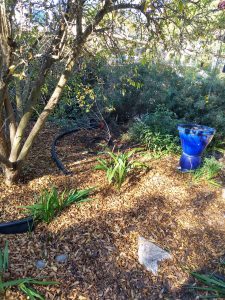 (1) the color contrasts where the golden pomegranate leaves are falling around the bright blue birdbath, with green bulb plants (naturalized freesias and Kathy's tulips – thanks Kathy!) and the stepping stones just peeking through …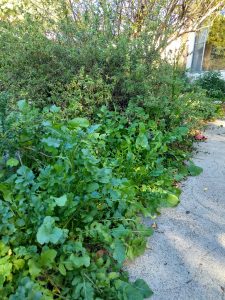 (2) the effervescent arugula – it's nearly knee-high! …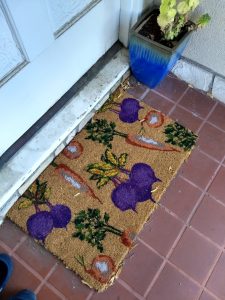 (3) my corny new doormat, which felt so appropriate for all the veggies I like to grow
You might also like: