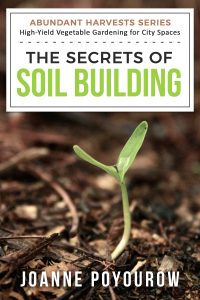 In celebration of "Earth Day" weekend, you can get my Soil ebook for free!
The Secrets of Soil Building – Learn how to care for the Earth (the soil) today and every day.
The coupon code for the free ebook is GJ98G (not case-sensitive). The direct link is https://www.smashwords.com/books/view/566895
This special pricing is good through Friday April 27, 2018.
And, for those of you who've already read it — please consider posting a review on Goodreads
Enjoy!