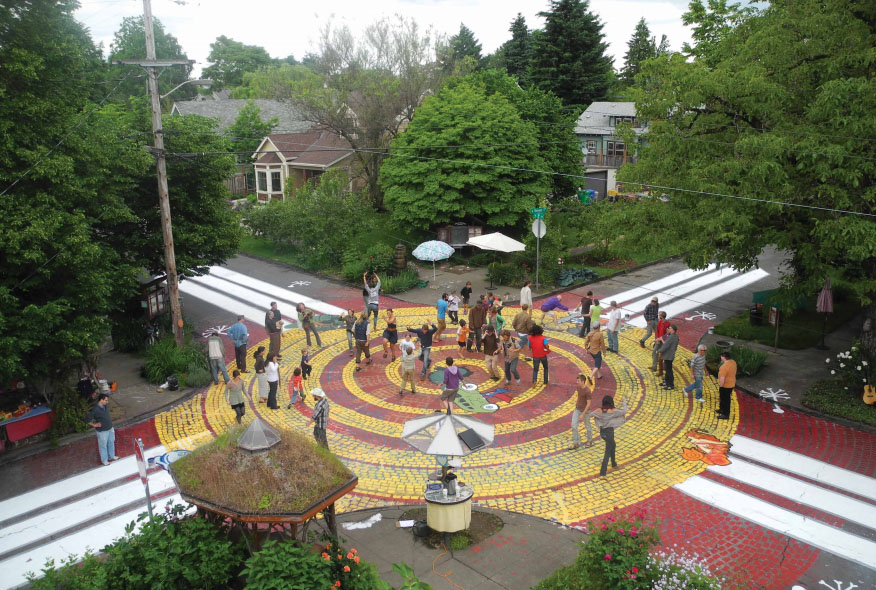 Are you interested in this kind of fun?
Here's a marvelous video about Mark Lakeman's City Repair work in Portland.  We're putting together a project in Los Angeles!
If you're interested (or curious), contact the Environmental Change-Makers.  The initial planning team is forming now!
Tentative dates for L.A. Placemaker Training: March 26-27, 2016.  Design charette possible the week of March 21.  Project installation would be after El Niño.