Fruit Tree Pruning winter series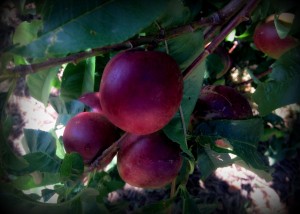 Arborist Pieter Severynen has a wealth of wisdom to share.
In this 3-part workshop series you'll learn how to make each pruning cut count – you'll be able to tell the reason you made that particular cut!
You'll learn how to adapt your pruning decisions or different types of trees. You'll learn about good cuts and bad cuts, as well as how to select and maintain good tools. You'll learn about planting trees, and how to have a lifetime relationship with them.
Peiter's September "summer pruning" session was so awesome, and there was so much information, that we have invited him back for a multi-date series, so that he can share much more of what he knows.
Bring your pruning shears, garden gloves, and any desired sun protection (hat, sunscreen)
We encourage you to attend all three sessions because the sessions build upon each other.  You may attend one or two sessions (see special pricing), however please do so with the understanding that in doing so you will miss some information which will not be repeated.
Fruit Tree Pruning intensive, 3-part series
3 Saturdays: Jan. 7, 14, 21 (2017)
8:00am – 11:00am
rain or shine
Community Garden at Holy Nativity, 6700 W. 83rd, Westchester/LA 90045
Tuition: $30 for one of the sessions, or $75 for the full series
RSVP to pay at the door at this link
or Pre-register below