The power of buying local food
"Buy Local."  Why do we keep saying that? Why is it important? What does it accomplish?
How: Buy your food from the most local producers you can find.  For instance my farmers' market often features vendors as close to L.A. as Moorpark, Lompoc, and Tehachapi.  Try to shop first at the most-local vendors.
Shift your consciousness to view chain stores as a "last resort," where you fill in a few remaining ingredients that the local farmers might not have.
Environmental benefits: When you buy from local farmers you reduce your food miles -the transportation (and greenhouse gas emissions) of your food.
Your financial support helps assure that local farmers stay in business – close to the cities, where we need them as the Age of Fossil Fuels necessarily drifts into the sunset.
Studies prove that local businesses are more likely to spend locally, which supports the local economy and builds the local tax base – and that in turn supports local government-supplied services.
Added benefits: When you emphasize "local first," you'll be eating with the seasons – you'll be eating farm-ripened goodness (as opposed to picked-unripe-and-warehouse-ripened). Farm-ripened, vine-ripened, tree-ripened foods are typically more delicious and more nutritious.
You'll likely eat healthier.  You'll discover more vegetables and fruit and stock up on those (and thus eat less processed foods).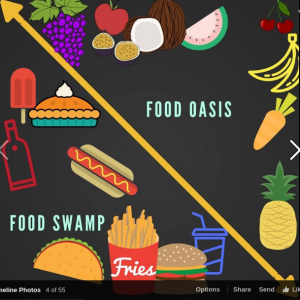 Your food now has a face and a story through the relationship you form with the farmer at the stand. Talk with him or her.  Learn how they grow and what their farm is like.
Where:  Farmers' markets near 90045 …
Tuesdays Culver City (big)
Wednesdays Westchester
Thursdays El Segundo.  Inglewood on 1st and 3rd Thurs)
Friday Venice
Saturday Playa Vista, Baldwin Hills
Sunday Mar Vista (big), Westchester triangle (new)
In other words, if you shop any day except Mondays, there's no reason not to start your shopping with a trip through a farmers' market.  Buy local first.
Learn more:  Key studies: Why Local Matters, from the Institute of Self-Reliance; A Critical Analysis of Artificial Fruit Ripening (academic research article); Quality Comparison of Hydroponic Tomatoes Ripened On and Off the Vine (pdf), Journal of Food Science; Food Miles: How far your food travels has serious consequences for your health and the climate (pdf), NRDC.