Bread Baking classes this autumn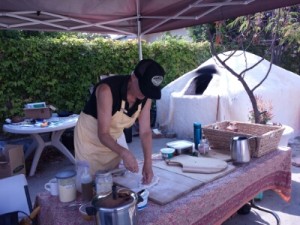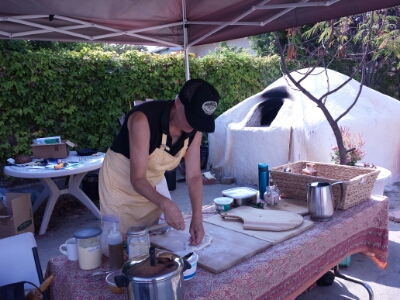 Dana Morgan and Linda Preuss (of L.A. Bread Bakers) will be offering three sourdough bread baking classes this autumn for beginners and intermediate bakers.  Come join the fun!
These will be hands-on, get flour everywhere kind of workshops!
Oct 22: Tartine-Style Sourdough – 30% Whole Grain
Nov 12: 100% Whole Grain Breads – Blending Varietal Grains
Dec 10: Baking with Spelt – 100% Spelt Breads
Sourdough bread tastes better, is easier to digest, and research supports increased nutritional benefits.
Tuition: $65/class.  Free banneton for shaping bread ($15 value) if you sign up for 2 classes.
Each workshop runs from 10:45am to 3pm, rain or shine.
Pizza lunch at the wood-fired oven is at 12pm (pizza portion cancelled if it rains).
site: Community Hall, 6700 West 83rd, Los Angeles 90045
Register at http://www.meetup.com/Los-Angeles-Bread-Bakers/
You might also like: