Fig 'Black Jack'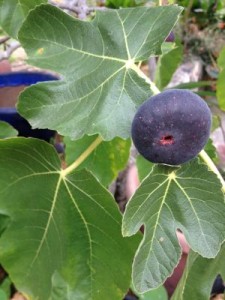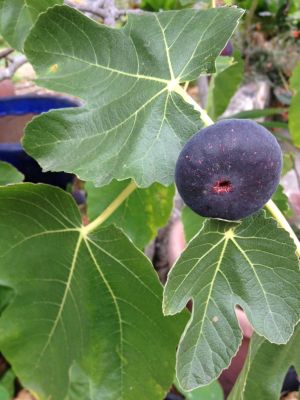 Delicious black-skinned, ruby-throated fig, juicy with sweet flavor.  Tree is a genetic dwarf, which means it is easily kept under 6-8 feet, and will never grow too big for your city garden.
The Black Jack fig performs wonderfully here in the LAX area.  Mature trees may fruit twice a year, giving you a large harvest in late summer, with a few smaller fruits in spring.  For full sweetness, allow fruits to ripen on the tree until they are dark purple and very soft.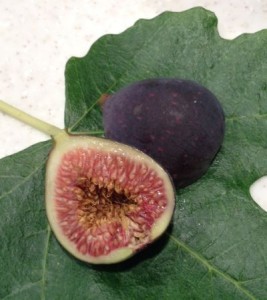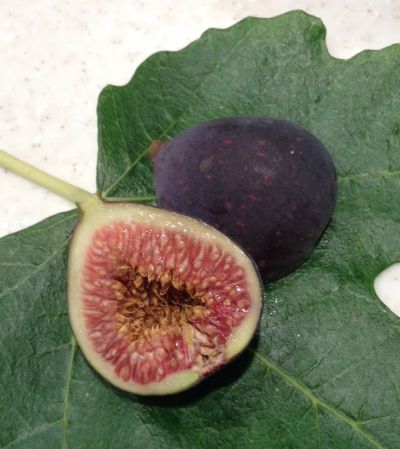 You can prune it into a small tree by choosing one stem to be the trunk and removing the side growth.  Or you can allow it to be a loose shrub.  Can be drought-tolerant, but it fruits better with moderate water.  Feed monthly with organic fruit tree fertilizer.  Full sun or partial sun.  Winter deciduous.
Get 'Black Jack' dwarf figs from our friends at International Garden Center, El Segundo