A community bread oven
Last Saturday we had the kickoff meeting for a new project:  building a community bread oven out of cob.
What's cob?  For us in Southern California, the easiest comparison is to think about the adobe bricks used for the missions; cob is kinda like "freeform adobe."  (there are differences, but that's enough for this discussion).
The wonderful thing about cob is, in many locations it is free (you dig the clay material at your site).  And you can build it yourself with a community of people ( = fun).  And you can make gorgeous freeform shapes (here's an eagle).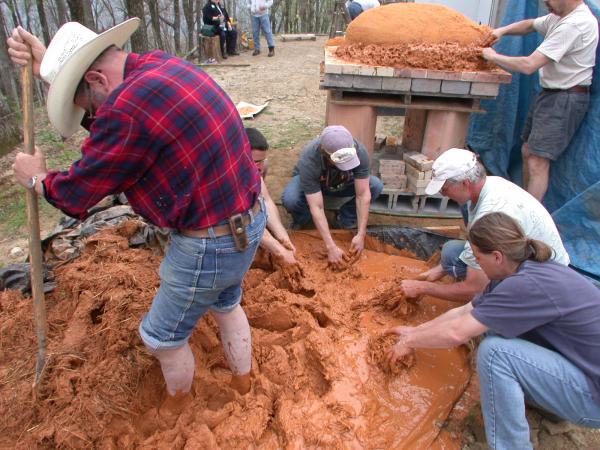 Ours would be part of a forest-garden-style community gathering space, which Milkwood Permaculture describes as "a lush, shady place, dripping with fruit and springing with herbs, flowers and tubers."  Ours would be an addition to our already existing community garden.
In our meeting, we discussed need for a firebrick floor (internet photo).  We were told you need an insulation layer, but beer bottles could be used (this internet photo shows wine bottles).
We would need a rain shelter over the oven to protect the cob.  Ours would probably be a small shelter just over the oven itself (internet photo).  Of course we could make it fancy, since it is in back of a church! (internet photo)  For the gathering area, for several reasons, we would probably opt for a less-permanent sun shelter, such as sailcloth.
The forest garden part would incorporate some of the new things I'm learning about rich, healthy, alive garden soil, that captures carbon and builds fertility.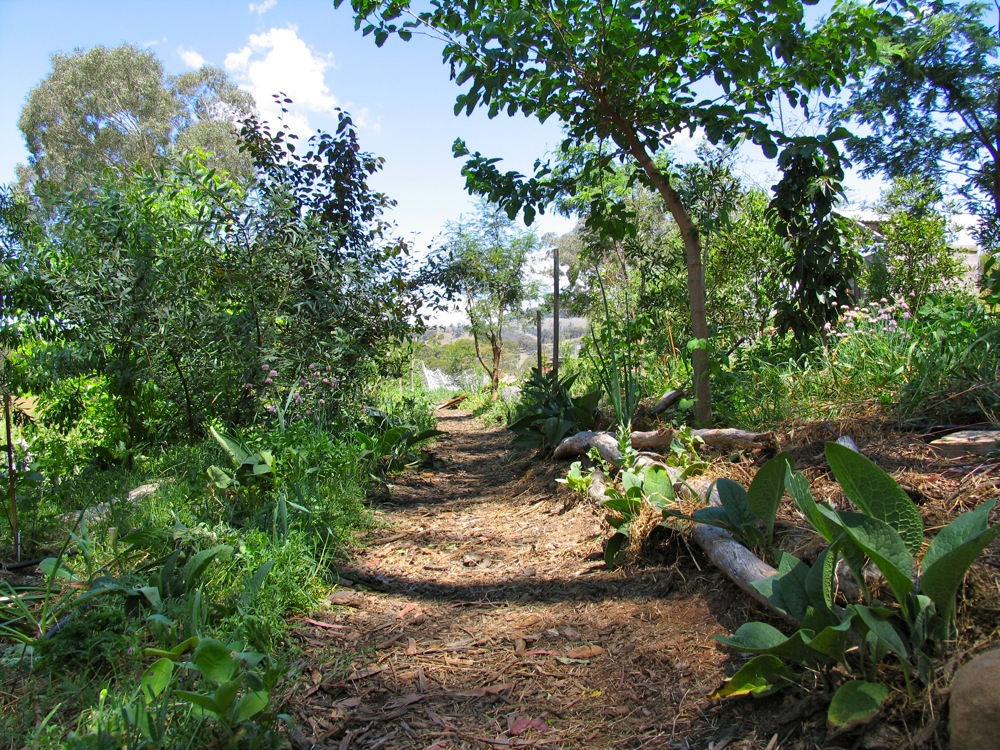 Some of the partners in this building project are part of L.A. Bread Bakers Guild.  So our mission will be to build an oven that is fit for bread, one which is big enough for many loaves at the same time.  Yum!
If you are interested in helping with this project in any way:  we need people to organize lead-up events; team leaders; people to spread the word on social media; scavengers to find materials; people to help remove asphalt on Demolition Day (tentatively Apr 18); people to help build the garden; and of course people who want to get really muddy and help build with cob!  Contact us
You might also like: