What is recyclable in Los Angeles?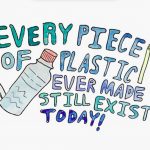 In August 2018, LA Times reporter Steve Lopez took two weeks of his blue bin contents to the recycling center to find out what he was doing right and wrong.
Read about what he learned about recycling in LA.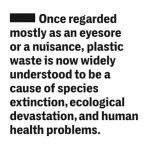 Here's the LA Dept of Sanitation's official list of what goes in your blue bin
But is the recycling industry really "greener"?
"Imagine a group of billion-dollar companies converting fossil fuels into single-use plastic for the sake of profit. That's what the plastics industry is." — Story of Stuff project
follow @storyofstuff on Instagram for more info about plastics
How to reduce plastic in your everyday life:
ditch single-use water bottles. carry a reusable bottle.
carry a travel mug, especially if you are in the habit of buying coffee
carry snacks in reusable metal containers, to eliminate ziplock baggies
cut back on online shopping, with its major and growing packaging waste
buy fruits and veggies from farmers markets or bulk bins (and BYO bag), instead of clamshell goods or frozen goods
more tips on reducing plastic available from Green Education Foundation and HuffPost
images from Story of Stuff.
You might also like: