Seed Sharing Ceremony – March 15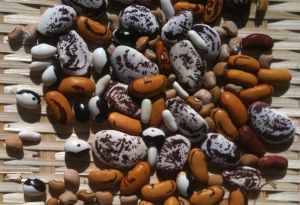 Come experience this special Seed Swap as an opportunity to focus on the "face, place, and story behind our sacred community seeds".
It's part of the 
Seed School Teacher Training
 – our Teachers in Training will be hosting a small seed swap, to practice as an example of a fun community collaboration.  We'll be sharing stories and sharing seeds.

Any seed stewards, farmers, gardeners, community food leaders and members of the press are welcome. You do not have to bring seeds to participate in this special event.
Please RSVP so we can add a seat to our circle for you and any guests you may bring.
If you have any special seed(s) and a story or two to share, please include the name of your seed(s) in your reply. We will compile a list for the ceremony.
Seed Sharing Ceremony
Tuesday, March 15th, 2016
from 5:00pm until 6:00pm
Community Hall of Holy Nativity Church (6700 W 83rd St, Westchester, CA 90045).
RSVP to: CamarilloSeeds@gmail.com You can also go to this Doodle poll if you prefer.
Since 5pm is a bad time for traffic, guests are encouraged to arrive between 4:15pm-5pm. (Our Teachers in Training will be practicing their presentations for the next day during this arrival window.)
After our ceremony, all are invited to swap seeds and enjoy dinner nearby. (Dinner Location: TBD)
You might also like: