Economic resilience = creating highly resilient structures which will enable our local communities to survive, hopefully with a relative level of peace and security.
In our economic systems, we must create the safety net that will be ready in place as the existing system coughs, sputters, or fails.
These are practical solutions for you and me — the little guys, the 99%.  The 10 Practical Tools are grassroots, community-based, "what we can do, now, today" kinds of solutions.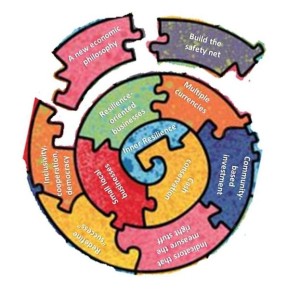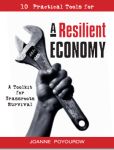 For the most current version, buy the ebook:  10 Practical Tools for a Resilient Economy: A Toolkit for Grassroots Survival
10 Practical Tools for a Resilient Local Economy:
Economic philosophy to support the new future