Cityscape Seeds order form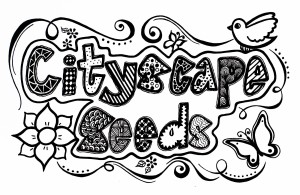 Payment options: 
Paypal – send payment via Paypal to djjhp@yahoo.com
Credit card – the Paypal interface includes an option to pay by credit card
Check – You can order by snail-mail, by mailing your check to Cityscape Seeds, 8726 S. Sepulveda #D241, Los Angeles, CA 90045.  Please allow 4 weeks delivery time for this option.
Cash – You can pay cash if you pick up your order in person.
For free shipping:  If you submit your order online, and pick your order up in person, shipping and handling will be free.  Pre-ordering online gives you the advantage of making sure that we have exactly what you want, on hand and ready on the day you plan to pick it up.  You may pick your order up from Matt at the Homegrown Gardens booth at the Mar Vista Farmers Market any Sunday, or from Joanne at any event of the Environmental Change-Makers.